UW School of Nursing
November 29, 2022
Ambulatory Care Nursing Conference 2023 | Day 1
Current Status

Not Enrolled
Quick Links
Conference Description
Nurses practicing in Ambulatory Care Specialty have diverse roles, serve unique groups of patients, and require specific clinical and management skills. This conference is an educational forum for those who practice in a wide variety of settings, including large and small primary and specialty clinics, physician offices, home health, long-term care, public health, community health, occupational health, school health, college health, military health, case management, and other outpatient settings.
General and 5 sets of concurrent sessions allow registrants to design a conference that meets their needs. The goals are to strengthen nursing practice, promote innovation and create seamless systems for patients and communities. Teaching methods include lectures, discussions, case studies, poster sessions, and collegial interchange.  
Day 1 Keynote Speaker | 
Dr. Michele Andrasik
Director for Fred Hutch Cancer Center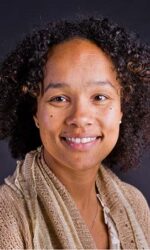 Dr. Michele Andrasik is a clinical health psychologist and Director of Social Behavioral Sciences and Community Engagement for the Fred Hutchinson-based HIV Vaccine Trials Network and the COVID-19 Prevention Network. With expertise in community engagement and historical trauma, she's making an impact in clinical research. Her presentations inspire and inform audiences about the intersection of community engagement and clinical research. Book Dr. Andrasik for your next event to take your audience on a journey toward a more equitable future.
Objectives for Learning Outcomes
Learners will be able to: 
Appraise relevant clinical guidelines and evidence-based practice within their practice setting.

Explore strategies for providing primary, community-based, and preventative services to promote value-based care




Evaluate work environments and cultures that promote patient and health professional well-being and foster diversity, equity, and inclusion.

 
Target Audience
Registered nurses, licensed practical nurses, nurse leaders, clinical nurse specialists, medical assistants, nurse practitioners, and other interested healthcare professionals working in the Ambulatory Care Setting.  
Program Schedule
WEDNESDAY, APRIL 26, 2023 – Program Schedule
Time
Session
Topic
Speaker
7:30

8:15-8:30

Registration and Breakfast

Welcome and Overview

8:30-9:30
Keynote
Trauma Informed Care
Michelle Andrasik PhD, EdM
| | |
| --- | --- |
| 9:30 – 9:50 | Break & Exhibitors |
Concurrent Sessions A
Time
Session
Topic
Speaker
9:50 – 10:50
A1
Pee Without Prejudice: Know When to Normalize Urinary Management Systems and When to Intervene
Erika Orban-Astudillo MSN ARNP AGPCNP-BC CUNP CWOCN-AP
A2
Innovation in Ambulatory Nursing Education and Nurse Residency Programs
Kathleen Shannon Dorcy PhD, RN FAAN, and Anna Petersen, BSN RN OCN
A3
De-escalation Techniques for Providers
Cheryl Carp MA, LMHC
A4
Current Diet Trends: What is safe for our patients with diabetes?
Xenia Averkiou MS, RDN, CDCES, CD
A5
Clinic Down: Lessons Learned During 14-Day Downtime
Nancy Olson RN-BC, BSN MBA PhD & Diane Humbrecht DNP, RN, BC
| | |
| --- | --- |
|  10:50 – 11:10 | Break & Exhibitors |
Concurrent Sessions B 
Time
Session
Topic
Speaker
11:10 - 12:10
B1
Building a Bridge for Patients and Caregivers
Ann Breen MN, RN, OCN
B2
AACN Healthy Work Environment Standards: Taking Work Environment
Caron McMahon MSN, RN
B3
Developing a Urine Drug Screening Protocol for Labor and Delivery
Jennifer Chin MD MS
B4
Panel: Women's Health in Primary Care
Megan Eagen-Torkko, PHD, CNM, ARNP, FACNM &
Elizabeth Crouch, PT, PA-C, BCC
B5
Myth Busting Diabetes Nutrition Education
Jonathan Halldorson BSN, BSPH, RN, CDCES
| | |
| --- | --- |
|  12:10 – 12:55 | Lunch & Exhibitors, Posters |
| 1:10 – 1:40 | Networking:  Interest Group and Mentorship (open seating) |
Concurrent Sessions C
Time
Session
Topic
Speaker
1:40-2:40
C1
Demystifying Advance Care Planning
Sarah Peterson, BA & Susanna Kron, MSW, APHSW-C
C2
Providing Culturally Sensitive Lactation Support to Various Black Ethnic Subgroups
Shavonne Reynolds, BSN, RN-BC, FNP & Shevonne Tsegaye, CLC
C3
CGM and Insulin Pump Basics for Ambulatory Care RNs
Faaiza Alibhai PharmD
C4
 Nurse Interventions for the Overdose Epidemic
 Addy Adwell BSN, RN-BC
C5
Becoming a Champion of Equity, Diversity, and Inclusion in Healthcare
Priyanka Choudhury MHA & Ada Cohen
| | |
| --- | --- |
|  2:40 – 3:00 | Break & Exhibitors |
Concurrent Sessions D
Time
Session
Topic
Speaker
3:00 –4:00
D1
Antibiotics & You!
Rupali Jain, PharmD
D2
Panel: VA Telemedicine and Patient-Generated Data
Moderator: Jodi Moberly
John Geyer, MD | Ann Hoene, MSN, BSN, RN | Alysia Hill BSN, RN
D3
Mental Health and Youth Athletes
Tessa McIlraith MS, BSN, RN
D4
Refugee and Immigrant Health
Diane Reichert RN.BSN &
Jenny Forbes BSN, RN, CMSRN, CWOCN
D5
Current Topics in Travel Medicine
Marguerite Brady ARNP & Anne Terry ARNP, CTH, CTropmed
| | |
| --- | --- |
| 4:00 - 4:45 | Interest group and mentorship Meeting opportunity |
| 4:45 |  Adjourn & Evaluations |
The program is subject to change. Networking Hours are included in the total CE hours.
Discount Rates
Discount rates below are applicable for the day 1 registration. Please email cne@uw.edu for the coupon code.
Students = $175
Retirees = $262.50
UW SoN Faculty & Staff = $280
Hotels and Activities
For those in need of accommodations and things to do in the area: Hotels and surroundings
Seattle has a very active calendar of theater, music, festival, and sporting events. Plan ahead and make the most of your time during your conference stay. You can find area attractions and a list of things to do on these websites:
visitseattle.org  |  downtownseattle.com  | experiencewa.com
Refund Policy
If you register but cannot attend, you must submit a written request to UWCNE by email at cne@uw.edu.
30-days before the event = $25 admin fee

 

48h day before the event = $ 50 cancellation fee

No show = No refund