UW School of Nursing
March 30, 2022
Exhibit Opportunity | Hepatitis C and Liver Disease Update 2022
Current Status

Not Enrolled

Get Started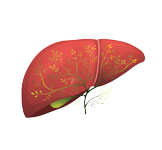 Format: Virtual Exhibit Booth
Date: April 15, 2022
$599/$199 Non-profit Agency
Target Audience
For advanced practicing providers (nurse practitioners, physicians, and physician associates) and students, nurse educators, clinical nurse specialists, staff nurses, and other interested healthcare providers in primary care, urgent care, and inpatient settings.
Conference Description
Hepatitis C virus (HCV) is the most common blood-borne illness in the United States and is the leading cause of liver failure, liver cancer, and liver transplantation. Approximately half of persons with HCV have never been tested and do not know they are infected. This conference aims to educate and train healthcare providers in the best practices for screening, diagnosing, managing, and treating liver disease to eliminate viral hepatitis C in our communities. We will explore the nuances of providing care to individuals with liver disease, especially hepatitis C, through an intersectional lens.
Program Schedule
| | | |
| --- | --- | --- |
| TIME | TOPIC | SPEAKER |
| 8:00 am | Welcome and Overview | |
| 8:15 am | Introduction/Overview of Hepatitis C | Paula Cox-North, PhD, ARNP – Harborview  Medical Center & Teaching Associate Professor at the UW School of Nursing |
| 8:35 am | Break | |
| 8:45 am | Primary Care Case Studies | Richard Waters, MD |
| 10:00 am | Break | |
| 10:10 am | Hepatitis C and Pregnancy | Shauna Applin, A-NP, CNM, AAHIVS, RN |
| 11:10 am | Break | |
| 11:20 am | Liver Disease/Hepatitis and COVID Case Studies | Marie Corcoran |
| 12:20 pm | Adjourn to On-Demand Sessions and Evaluations | |
On-Demand Sessions
| | |
| --- | --- |
| TOPIC | SPEAKER |
| Refresher on Fibrosis Testing/Cirrhosis | Paula Cox-North, PhD, ARNP |
| Checklists/Guides for Self-Management | Paula Cox-North, PhD, ARNP |
| | |
Exhibiting Format
This conference is remote due to COVID restrictions. All attendees will be able to sign on to view content at their own pace and agenda. The exhibitions will happen asynchronously allowing your content to be available for six months after the conference date. To access exhibitions, attendees will click the "exhibitors" link in their online conference portal, to then be launched into an all exhibitor content in a separate tab.
How will attendees know about exhibitors?
The exhibitor portal will be available alongside their handouts and mandatory evaluation
A mention of exhibitors will be made during the welcome speech
Exhibitors will be featured in all attendee packets along with speaker info
In your exhibiting space you can provide:
Logo image
a 120-word description of your company/product
Resources ‐ Up to 5 links
Photos or Graphics (the more options the better!)
Quote or testimony
Link to video (2-3 minutes) highlighting products and/or services (company hosted)
Link to website
Contact information and/or Calendly link
Process to Getting a Virtual Booth
Register and pay online.
your content: You can decide what content you would like to include in your booth. The only content we absolutely require is a logo image and 120 word description of your company/product. Outside of that, it is up to you how much or how little you would like to show. When you do have your content together please send it directly to Pascale Kellens at pkelle@uw.edu. All content must be received no later than one week prior to the conference launch date
Building of the booth: Due to our technology, UWCNE  has to build out your booth for you. Your booth will be built in a program called Articulate Rise. Your booth will be completed for your review 2-4 days prior to the conference.
Booth review: Once your booth is built, UWCNE will send a link (4-2 days prior to the event) to watch your virtual booth and ask for adaptations if needed. If you fail to submit your materials 7 days prior to the conference, we cannot guarantee a booth review.
Conference day: On the day of the conference attendees can view your booth alongside their speaker packets, evaluations and certificates!
Questions? Please contact Pascale at pkelle@uw.edu