UW School of Nursing
April 13, 2022
The Nursing Leadership Sprint: Effective Professional Practices for your Leadership Journey
Current Status

Not Enrolled

Get Started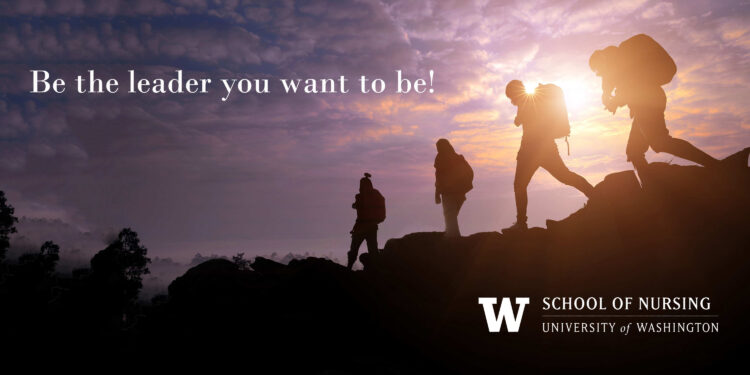 Next steps for your leadership journey start here!
This intensive Nursing Leadership Sprint will provide you with practical and innovative insights to be impactful leaders.
Aspiring to a new leadership role? You'll discover top strategies of effective leadership to build your next career move!
Want to improve your team's performance? You'll learn proven approaches in communication and team-building!
Interested in learning more about yourself as a leader? You'll determine your motivation, values, and personality traits!
Want practical and actionable advice? You'll network with proven experts and your peers!
Interested in something with a long-lasting impact? You'll create an action plan to enhance your career and leadership journey!
Your Instructors
Cindy Sayre, PhD, RN,
Chief Nursing Officer at UW Medical Center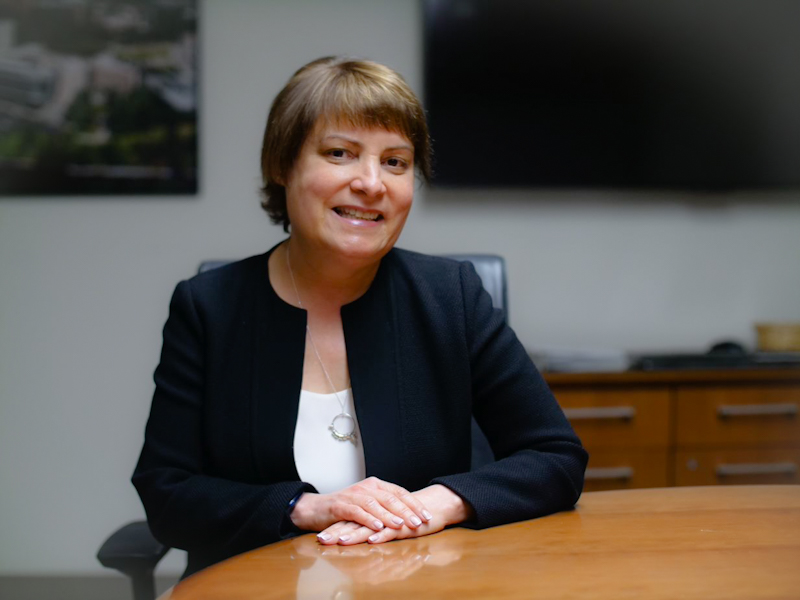 With over 30 years of nursing and leadership experience, Dr. Cindy Sayre embraces an adaptive leadership style that has led her to many successes. She has led her teams to 6 Magnet Designations which recognizes healthcare organizations for their quality patient care, nursing excellence, and innovations in professional nursing practice. Dr. Sayre is a sought-after speaker and uses wisdom and humor to provide a unique view on providing effective leadership to nursing teams.
Michael Johnson, PhD,
Professor, UW Foster School of Business
Dr. Michael Johnson is the Boeing Company Endowed Professor in Business Management at the UW Foster School of Business, one of the top ten business schools in the country. He has published over 20 papers on leadership, decision making, and teamwork, and also presented at a number of conferences. Dr. Johnson has received several awards for his excellence in teaching. He will be providing a guest lecture on decision-making.
Sprint Description
The sprint has been designed for busy healthcare professionals and is learner-centered to promote personal and professional empowerment. The core of the sprint runs from July 11 to July 27, though there will be orientation sessions available the first week of July. The sprint consists of:
Self-paced modules where you work through materials and resources to reflect on how best to implement what you're learning
Live, online presentations. The keynote presentations will be recorded for later viewing.
Facilitated discussions with your peers
The development of an action plan which you can implement at work, adapt personally or use for career advancement
Sprint facilitators will be available throughout to orient you to the sprint and help you be successful. Participants will also have the opportunity to earn a LinkedIn badge in addition to contact hours.
Program schedule
July 7: Welcome Module
July 7: Orientation on Zoom (optional)
July 11: On-Demand Module 1: Quality of Impactful Leaders
July 13: On-Demand Module 2: Building and optimizing Teams
July 14: Live streaming presentation with Cindy Sayre
July 15: On-Demand Module 3: Prioritization and implementing strategies for You and Your Team
July 18: On-Demand Module 4: Communication Strategies that work
July 19: Interactive Workshop with Cindy Sayre
July 21: Live streaming presentation with Michael Johnson
July 26: Live streaming presentation with Cindy Sayre
July 27: Project Peer Review due date
All live presentations will be recorded for later viewing