UW School of Nursing
March 17, 2022
Pediatric Drug Therapy 2022
Current Status

Not Enrolled

Get Started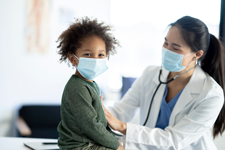 FORMAT: Conference/Webinar
DATE: Wednesday, May 25, 2022 | 8:00 am – 4:00 pm
LOCATION: Online via Zoom
Conference Description
This all-day series is designed as a pediatric pharmacology update at the advanced practice level. Sessions focus on current recommendations and controversies in drug therapy for common pediatric and adolescent health concerns. Teaching methods include lecture, discussion, and case analysis.
This conference will be hosted as a Zoom Webinar. Watch the live webinar remotely from your home or office. Recordings will be made available after the webinar. If you miss one of the lectures, you can watch the recordings later and still earn credit.
Target Audience
For pediatric nurse practitioners, family nurse practitioners, physician assistants, clinical nurse specialists, nurses, respiratory therapists, pharmacists, and other interested healthcare professionals.
Objectives for Learning Outcomes
Discuss the top supplements or integrative therapeutics that are being used in pediatric primary care in naturopathic practice and the research or data that supports their use, and clinical efficacy.
Identify medical options for gender-affirming care, recognize the appropriate timing and use of puberty blockers, and discuss the risks and benefits of gender-affirming hormones.
Review comorbidities related to obesity, nutrition goals, and medications.
Discuss the importance of Pediatric Burn Care, wound treatment options, and developmental and behavioral considerations when selecting wound management strategies.

 

 

Review pre and post-pandemic rates of diagnosed mental illness in youth, barriers to accessing mental health care in WA, and common medications to consider in the treatment of mental illness in youth.

 

Understand trauma-informed care, terminology, and the pathophysiology of substance use and the adolescent brain.

 
Program Schedule
TIME
TOPIC
SPEAKER
8:00 am
Welcome
8:15 am
Naturopathic Tools in Review
Sunita Iyer, ND, LM
9:15 am
Break
9:30 am
Gender Affirming Meds/Transgender Treatments
Juanita Hodax
10:30 am
Break
10:45 am
Obesity Management in Children and Adolescents
Grace Kim, MD
11:45 am
Lunch Break
12:30 pm
Pediatric Burn Management for the Outpatient Setting
Abbey Schneidmiller, ARNP, PNP, CWON
Maria Lutes, ARNP, PNP, CWON
1:30 pm
Break
1:45 pm
Youth Mental Health and the Impact of the Pandemic
Brooke Gum, MN, ARNP, PMHNP-BC
2:45 pm
Break
3:00 pm
Yay, Skittles?! Illicit Substances, and their Effects on Adolescents
Rachel Ghosh, MSN, PPCNP-BC
4:00 pm
Adjourn and Evaluation